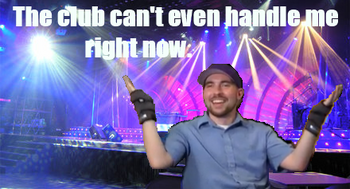 Ups are what Fraser gives when ever he does something amazing in a game, or when he is trolling. Fraser first gave the ups during the VGA LIVE 5th Anniversary Special! while listening to Willow Smith's song 'Whip My Hair'.
Other ups related incidents include Fraser answering all seven parts of 'DisOrDat' correctly on Ben's return episode of "You Don't Know Jack". As well as on the Xbox E3 2011 episode of VGA Live when he retold Kyle and Ben's "Harry Twatter and the Messy Swallows" joke.
Typically most ups are "Big Ups!", but during the Skyward Sword longhaul, Fraser created the extremely awkward "Little Ups", which effectively killed much of the chat's enthusiasm for the phrase.
A commonly used substitute for the term "Big Ups" is "Koodoos".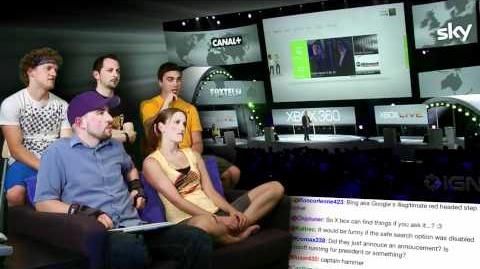 Ad blocker interference detected!
Wikia is a free-to-use site that makes money from advertising. We have a modified experience for viewers using ad blockers

Wikia is not accessible if you've made further modifications. Remove the custom ad blocker rule(s) and the page will load as expected.