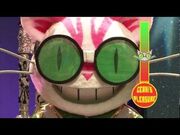 "I like how we take jokes that aren't ours and make them into show memes." -Frash Frash
Tall Cat Parade comes from a segment on the
Saints Row: The Third
Show & Trailer
, when the
VGA
crew
watched a surreal commercial
based around a fake Japanese Game Show called "Professor Genki's Super Ethical Reality Climax." At one point, Professor Genki has a Tall Cat Parade (Which in reality is a series of dogs dressed up as cats), at which point everyone in the LiveStream started chanting it. It has since become a favorite phrase of VGA.
Mellisbaker
, in particular, loves the phrase, and incorporated it into the
Armada
Build Challenge
.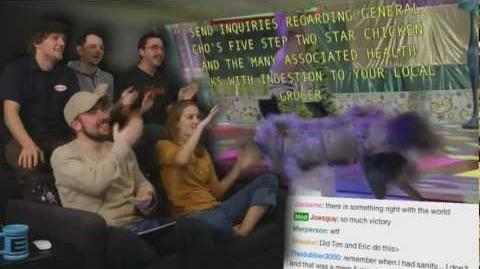 Ad blocker interference detected!
Wikia is a free-to-use site that makes money from advertising. We have a modified experience for viewers using ad blockers

Wikia is not accessible if you've made further modifications. Remove the custom ad blocker rule(s) and the page will load as expected.