During the
Phoenix Wright
episode, According to
Fraser
,
Ben
likes to say the word "
Bukkake?
" to random strangers on the street whenever he gets very
drunk
. Some think it's his way of asking for eel soup.
The Chat became so enamored by the phrase that they continue to say it, much to the confusion of other chatters who missed out on the joke.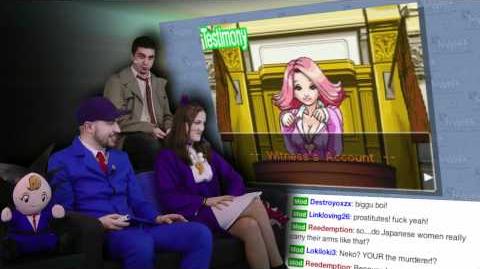 Ad blocker interference detected!
Wikia is a free-to-use site that makes money from advertising. We have a modified experience for viewers using ad blockers

Wikia is not accessible if you've made further modifications. Remove the custom ad blocker rule(s) and the page will load as expected.