Every time Phoenix says "Look at this Photograph!" on Phoenix Wright: Ace Attorney, Fraser likes to sing everything Phoenix subsequently says to the tune of the Nickelback song "Photograph". It is known to annoy Ben every time he does it.
Fraser first pointed out the song in the Mortal Kombat episode and how too many people used it as montage music which also often were related to Sonic the Hedgehog. As Fraser has little fond of their music he saw an oppertunity to troll Nickelback fans and everyone else for that matter, he began singing it in the most annoyingly way possible. Later on went on to use the song in Phoenix Wright.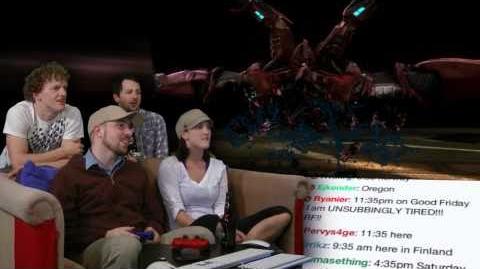 Ad blocker interference detected!
Wikia is a free-to-use site that makes money from advertising. We have a modified experience for viewers using ad blockers

Wikia is not accessible if you've made further modifications. Remove the custom ad blocker rule(s) and the page will load as expected.