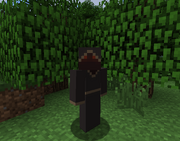 Moderator for Video Games Awesome. Kshade does a lot of work behind the scenes to keep the servers up and running. Kshade is also the God of the Ghetto Chat. In 2011, KShade used his German IP address to allow Fraser to download Duke Nukem Forever before it was released in Canada.
Ad blocker interference detected!
Wikia is a free-to-use site that makes money from advertising. We have a modified experience for viewers using ad blockers

Wikia is not accessible if you've made further modifications. Remove the custom ad blocker rule(s) and the page will load as expected.