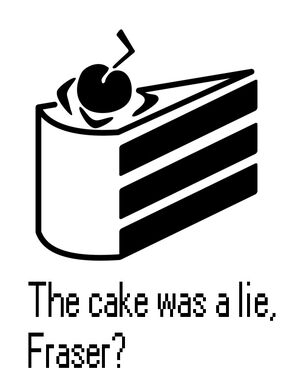 In part ten of the Portal 2 is AWESOME Frasier claimed that he would send out free cake to all turbo members.
Turbo members are still waiting on their cake as of January Sixth 2013.
Ad blocker interference detected!
Wikia is a free-to-use site that makes money from advertising. We have a modified experience for viewers using ad blockers

Wikia is not accessible if you've made further modifications. Remove the custom ad blocker rule(s) and the page will load as expected.