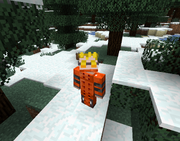 Former Helper and former Commissioner  for Video Games Awesome.
Dragriff resigned from the position of Commissioner effective 1:58 A.M. PST February 19, 2012. On March 10, 2013 he rejoined the staff for the new Helper position for TF2.
Livestreaming
Edit
Dragriff is a member of The Turbo Stream Community. Dragriff's twitch channel is http://www.twitch.tv/Dragriff
Ad blocker interference detected!
Wikia is a free-to-use site that makes money from advertising. We have a modified experience for viewers using ad blockers

Wikia is not accessible if you've made further modifications. Remove the custom ad blocker rule(s) and the page will load as expected.