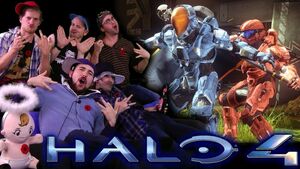 Broky Bro is a badass bro of the highest broder. It is still unclearly where Broky came from but one thing is for sure, he's one mean mother with a mother of a dick. And he's most definitly not Becky with padding in her crotch. He made his first apperance during the Halo 4 Bro Battle.
Broky is a part time coal miner and chimney sweep.
The known abilities of Broky are, accelerated hair growth. In regards to the face, chest and arms. Broky has also been known to morph an evil mustache and goatee into a rugged beard.
Broky has a pretty gnarly scar on his right cheek, no doubt attained in some sort of battle broyale. Broky commonly wears two hats at once, a sign of a high rating bro.
Broky is the father of Will Smith.
Broky was given his title by fellow bro, Zwarrior2. A great man.
Broky can take a gun apart and put it back together with his feet, while jacking off and fucking a girl.
Ad blocker interference detected!
Wikia is a free-to-use site that makes money from advertising. We have a modified experience for viewers using ad blockers

Wikia is not accessible if you've made further modifications. Remove the custom ad blocker rule(s) and the page will load as expected.