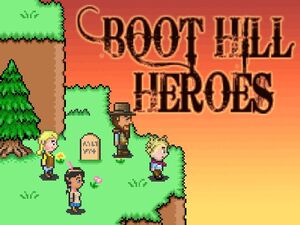 Boot Hill Heroes
is an independently developed western-themed JRPG by Experimental Gamer. It features
Earthbound
style graphics, four-player co-op, and a cinematic story reminiscent of Spaghetti Westerns.
Fraser
premiered the
Kickstarter project
for this game on the April 2012 edition of
Show & Trailer,
revealing himself to already be one of the backers for the game.
With the blessing of the Turbo Club, Fraser donated $1000 to earn the benefit of being the mayor of Kickstart Creek, with the ability to shape the town as he saw fit. Fraser consulted with the Turbo Club over the town's design.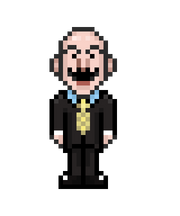 Besides Fraser's contribution on behalf of the turbo club, various fans made individual donations.
The game is slated for a release in October 2012 on PC and Xbox Live Indie Games. A playable demo will be available at PAX Prime 2012, which VGA is planning to visit.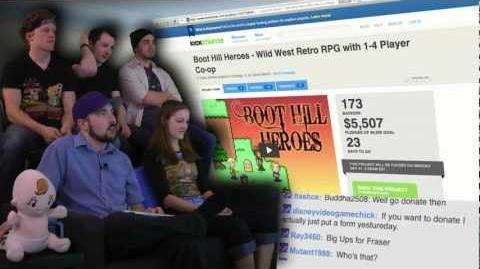 Ad blocker interference detected!
Wikia is a free-to-use site that makes money from advertising. We have a modified experience for viewers using ad blockers

Wikia is not accessible if you've made further modifications. Remove the custom ad blocker rule(s) and the page will load as expected.