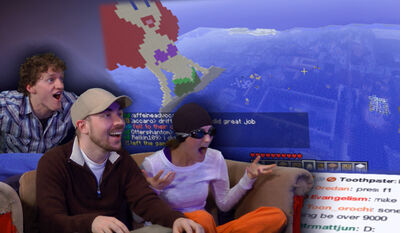 Atlantis, also known as "Beckyni Bottom" by VGA fans, is the third Build Challenge on the Minecraft Awesome server. This build featured many underwater builds with nautical themes that include Spongebob Squarepants, The Little Mermaid, etc. This was also the episode where the Crouch Room was invented.
To see the full VGA episode, click here: http://www.blisteredthumbs.net/2011/04/minecraft-atlantis/
Ad blocker interference detected!
Wikia is a free-to-use site that makes money from advertising. We have a modified experience for viewers using ad blockers

Wikia is not accessible if you've made further modifications. Remove the custom ad blocker rule(s) and the page will load as expected.